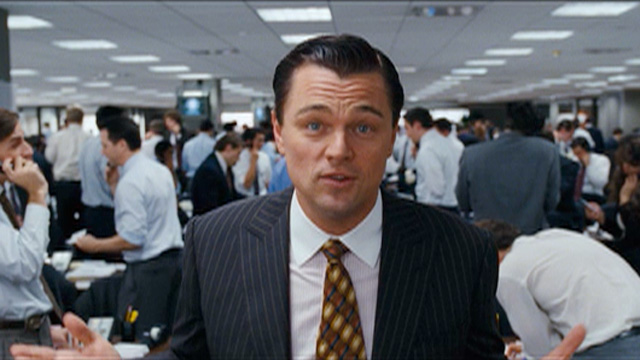 On a whole 2013 was a great year for movies. Except the peculiar thing about this year is that most of those great movies (some of which made the list, while others just missed the cut) came towards the end of the year.
2013 got off to its usual start, movies in the beginning months all ranged from lackluster to just terrible, ("Gangster Squad," "A Good Day to Die Hard," I'm looking at you) the only movie that managed to be great during those rough months was Steven Soderbergh's "Side Effects," released on February 8.th
Then, starting in May the summer movie season began and one blockbuster was released after another. However, even those proved to be lackluster or just plain bad. The only real summer blockbuster that proved to be worthwhile was "World War Z" which, after a troubled production complete with rewrites and reshooting, managed to breath new life into the zombie horror genre. And, to a lesser extent there was the sixth installment of the "Fast and the Furious" franchise (which now feels a little tainted with the violent passing of one of its main star Paul Walker).
Hollywood continued it's current (and unfortunately lucrative) trend of endless sequels and super hero movies (sometimes the two kinds of films merged i.e "Iron Man 3") and while a few may have been decent and fun to watch there were no "Dark Knight's" or "Avengers" to be found. The highly anticipated Superman movie "Man of Steel" produced by Christopher Nolan (but directed by Zach Snyder) turned out to be a souring disappointment. I still shudder when I think of those horrible last thirty minutes. Even the long awaited sequel to "The Hunger Games" subtitled "Catching Fire, " while proficiently made and acted left me unsatisfied (in my opinion of course, I realize that I hold a minority view on this particular movie, which most other critics praised).
But then fall arrived and after the Toronto International Film Festival came and went we started seeing one great movie after another. From the end of October to December I found myself blown away again and again by the high quality of movies that were coming out. In fact four of the films on my list were already or are going to be released in the month of December alone. I'm not saying that there weren't any great or near great movies earlier in the year ( the already mentioned "Side Effects,' Woody Allen's "Blue Jasmine," "Shining" documentary "Room 237" and "Fruitvale Station, for example) but the year definitely hit its stride fairly late.
Since going off to attend college at Western Washington University in Bellingham WA, I haven't had the chance to see and review as many movies as I used to, but I saw as many as I humanly could. I made sure to catch movies that were being heavily praised and considered award contenders ("Captain Phillips," "12 Years a Slave") up in Bellingham, as well as movies I personally anticipated ('The Counselor," which was largely panned by critics. But I found the movie's atmosphere, developing sense of dread and performances all to fantastic.) and when I came home for Thanksgiving and winter break I saw and reviewed as many as I could, and I checked out even more from Redbox (bless that invention!).
But alas, I couldn't see everything. Most of the stuff I missed were movies that received so so to bad responses from both critics and audiences ("Last Vegas," "The Book Thief"). I did miss the new Disney animated film "Frozen," which received glowing reviews, only because I didn't feel like seeing it. I've been in a non-animation mood of late. I know, I know, sue me but in my defense most of the animated fare (including Pixar's yearly contribution) received lukewarm reactions and the ones I did see ("The Croods," "Planes") should have gone straight to dvd.
The only movie I regret missing is the three hour French romance "Blue is the Warmest Color," which won the Palme d'Ore at the Cannes Film Festival. I just couldn't find the time for it (it's three hours after all) and I didn't want to try and cram it in this last weekend because of all the work I had to do (including this recap, as well as a few more reviews) and not be given enough time to digest it.
So, without further ado lets get to the list, shall we?
(I also want to remind you that you can find all of the reviews I wrote this year on the left side of the blog.)
1. The Wolf Of Wall Street (dr. Martin Scorsese)
Not surprisingly, deciding what my number one movie proved to be agonizingly difficult (I even considered leaving all ten unranked) and I went back and forth between this and "Inside Llewyn Davis" multiple times. After two good but fairly forgettable features ("Shutter Island" and "Hugo") Martin Scorsese returns in style with "The Wolf of Wall Street," an audacious, darkly hilarious, wildly over the top and excessive (intentionally so of course) crime epic in the same energetic vein as "Goodfellas" and "Casino." Like the characters in those movies, the characters in "Wolf" are after a twisted version of the American Dream and once they achieve it, they lose it all when they want more.
The film continually surprised me, there is always something to look at on the screen and the movie kept my interest all the way through until the end. Leonardo Dicaprio gives what could be his very best performance, one of tremendous highs and tremendous lows as Jordan Belfort, the wolf of Wall Street. He's a bad man for sure but it's absolutely fascinating to watch his climb to the top and his entrepreneurial spirit is admirable. The movie isn't perfect, in fact in my upcoming review I bring up a few flaws, but, in my mind the things I love about it overshadow those few negative aspects. I have a feeling I will be able to watch it again and again the near future, not just attentively (to find new things) but also as something to have in the background as I do work or a movie I'll be able to throw on when I'm tired and not in the mood to watch something super heavy and complicated.
(Full review forthcoming).
All Is Lost (dr. J.C Chandor)
The concept is so simple—One man, stranded at sea on a sailboat—and yet it's this barebones approach that proves to be incredibly effective. There are no flashbacks, no volleyballs and no lug headed first mates to get killed off. It's literally just Robert Redford against the elements. Huge props also go to Redford, who gives a masterful physical performance that's virtually dialogue free. Not an easy task to pull off.
August Osage County (dr. John Wells)
John Wells' family crisis drama about an Oklahoma family that argues and argues…and argues. It sounds like a nightmare but actually it's extremely entertaining and compelling, driven forward by sharp and fiery dialogue. And there's a raw, emotional honesty being displayed in every scene. Julia Roberts (in what may be her best performance to date) and Meryl Streep give powerhouse performances.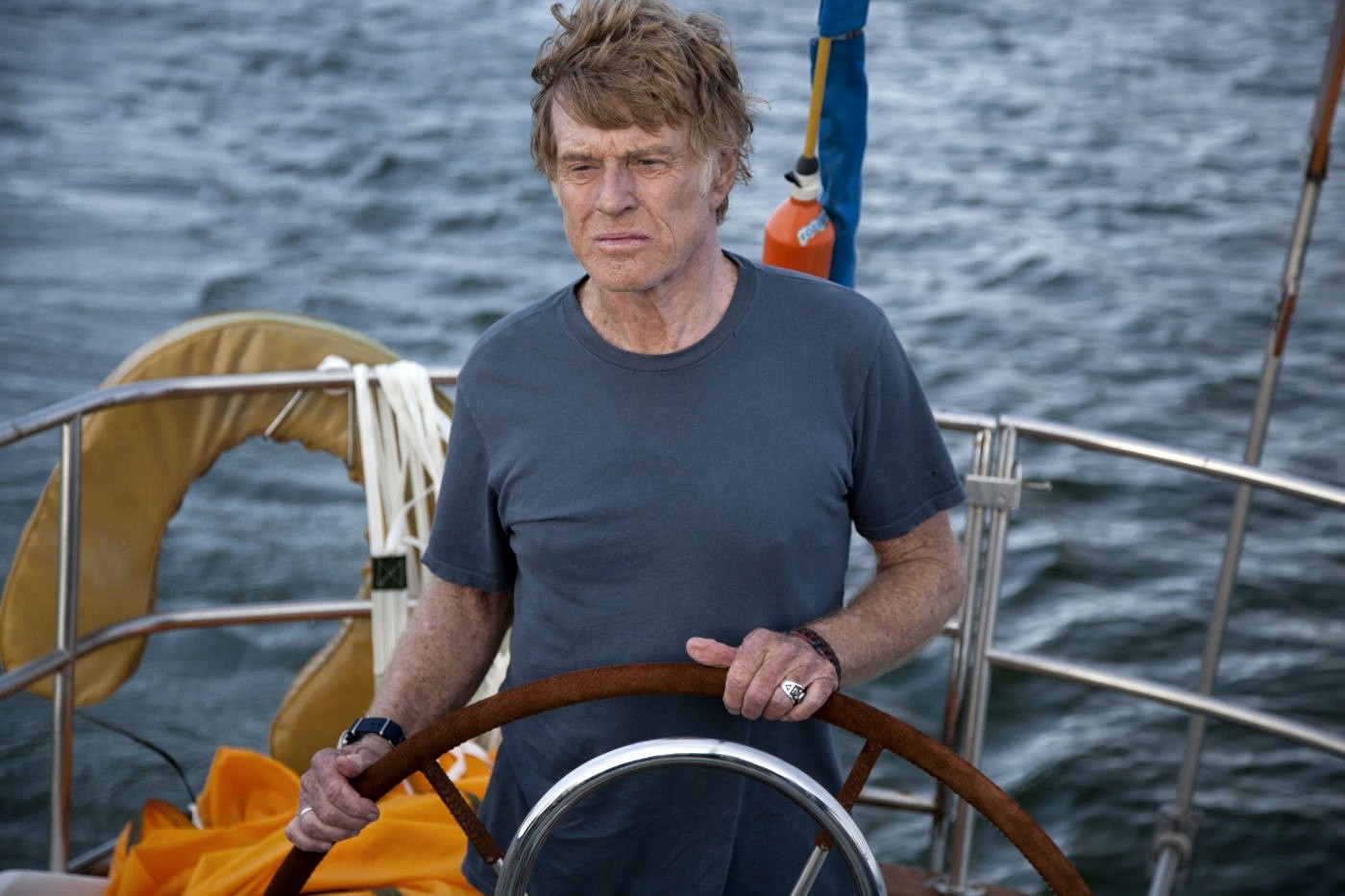 Her (dr. Spike Jonze)
Set in the future, a man played by Joaquin Phoenix (in another one of this years best performances) falls in love with his operating system (voiced by Scarlett Johansson). Sounds too silly to work right? Actually, Spike Jonze "Her" is one of the freshest romantic comedy/drama's I've seen in recent years. It manages to blend comedy and sincerity effortlessly, and contains so many clever insights on life and love. The minute I finished watching it, I wanted to see it again.
The Hunt (dr. Thomas Vinterberg)
Here's an engrossing and heart wrenching little Danish movie that you've probably never seen or heard of. The brilliance of 'The Hunt" lies in the fact that it manages to elicit a strong emotional reaction from the viewer (Most of the time I was so angry I was yelling at the screen) while watching but then, after it's over, forces you to go back and reevaluate your reaction and examine the movie from all different angles. Mads Mikkelsen gives one of the years best performances as a kind, sensitive man accused of child molestation.
Inside Llewyn Davis (dr. Joel and Ethan Coen)
Aside from containing great performances from all involved and superb craftsmanship, the thing I love most about "Inside Llewyn Davis" is just how contained and narrowed the central story is. The Coen's aren't out to tell an epic about the folk music scene in 1960's New York, but instead they zero in on a single week in the life of arrogant but immensely talented struggling singer Llewyn Davis (Oscar Isaak, in his first great leading performance). The narrative exists on it's own and we the audience are like visitors briefly passing through. The story had been going on before the movie and it continues on, long after the credits role.
Philomena (dr. Stephen Frears)
Of all the movies on this list, "Philomena" is the easiest one to love. It's also one of the few movies on this list that's mainly positive and uplifting (this was a year dominated by bleak depressing pictures). Steve Coogan, who also co wrote the screenplay plays a skeptical journalist who decides to write a story about an old lady, Philomena (Judi Dench) searching for the son she was forced to give up fifty years ago. It sounds predictable and sappy and while it is somewhat predictable it's done with zero sentimentality. Though, it's the funny and touching performances by Coogan and Dench and the superb dynamic between them that make the movie as delightful as it is.
Prisoners (dr. Denis Villeneuve)
Director Denis Villeneuve and screenwriter Aaron Guzikowski deliver a gloomy, multilayered kidnapping drama/suspense similar to David Fincher's "Zodiac" and Clint Eastwood's "Mystic River." The performances, from Jake Gyllenhaal and Hugh Jackman (in his darkest, most complex role yet) are both very strong and I found the movie's deliberate pace a refreshing alternative to all the shaky cam, adrenaline fueled thrillers that seem to dominate the multiplexes these days.
Rush (dr. Ron Howard)
I do not consider myself a fan of racecar movies at all and Ron Howard isn't a director I feel the need to drop everything to see his next movie. With that said, his Formula One racing picture "Rush" is simply amazing. It explores the rivalry between English racer James Hunt (Chris Hemsworth) and German Nikki Lauda (Daniel Bruhl) but Howard doesn't force us to take sides. We love them and hate both of them for entirely different reasons. "Rush" has some of the best character development I've seen in any movie this year, and while the racing sequences are absolutely exhilarating it's Lauda and Hunt that drive the movie forward. Also, for what it's worth, this was my "number 1" for at least two and half months.
Side Effects (dr. Steven Soderbergh)
Here was the first real great movie of 2013 (it opened on February 8th). Directed by Steven Soderbergh, "Side Effects" is a twisty and exciting Hitchcock-ian thriller. I don't want to get into the plot because it's never the kind of movie it appears to be for too long. In addition both Rooney Mara and Jude Law turn in excellent performances. Since it came out so early in the year "Side Effects" was sort of forgotten about and overshadowed by other movies. Even so, it managed to stick with me for all those months and gets better with each viewing.
Honorable Mentions: 12 Years a Slave, (Steve McQueen) Blue Jasmine, (Woody Allen) Captain Phillips, (Paul Greengrass) The Conjuring, (James Wan) The Counselor, (Ridley Scott) Dallas Buyers Club, (Jean-marc Vallee) Frances Ha, (Noah Baumbach) Fruitvale Station, (Ryan Coogler) Lone Survivor, (Peter Berg) Room 237, (Rodney Ascher) Short Term 12, (Destin Daniel Cretton) The Worlds End (Edgar Wright).
Next, with that out of the way, here's a list of the ten most disappointing movies I saw in 2013. These movies weren't terrible, but ones that I had high expectations for and was let down by. A few of them are from directors whose work I normally like:
The Bling Ring (dr. Sofia Coppola)
Elysium (dr. Neill Blomkamp)
The Hunger Games: Catching Fire (dr. Frances Lawrence)
Man of Steel (dr. Zach Snyder)
Mandela: Long Walk to Freedom (dr. Justin Chadwick)
Nebraska (dr. Alexander Payne)
Only God Forgives (dr. Nicholas Winding Refn)
To the Wonder (Terrence Malick)
Trance (Danny Boyal)
You're Next (Adam Wingard)
It may have been a down year for action/popcorn movies but here are three decent ones that stood out among the rest:
Two Guns (dr. Baltasar Kormakur)
Fast 6 (dr. Justin Lin)
World War Z (dr. Mark Forester)
And finally, here are the five worst movies of the year. No further explanation is needed:
After Earth (dr. M Night Shyamalan)
A Good Day to Die Hard (dr. John Moore)
Getaway (dr. Courtney Solomon)
The Mortal Instruments: City of Bones (dr. Harald Zwart)
Percy Jackson: Sea of Monsters (dr. Thor Freudenthal)